Week graphics technology from 09/25 to 09/29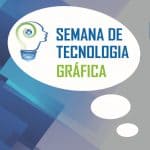 The Comm5 in partnership with Nucleo Loguin have integrated Vision MES system and GI-Grafica, an ERP specializing in printing industry, closing the gap torwards Industry 4.0 technologies and IoT.
We are pleased to invite friends, customers and suppliers to meet the two products complement each other and which will be presented in Week of Senai School Graphics Technology Graphics Technology. Free all week event with:
Workshops
Technical Lectures
Demonstrations Workshops
Exhibition of products and services of the partners SENAI.
The Comm5 will hold a demonstrative lecture on the 09/28 at 20:40 presenting the Vision, addressing its main features such as real-time information collection and production machine, sending instant messages, control Setup time, OEE, among others.
Free event of 25 to 29 September of 18:40 to 22:35.
Senai School of Graphic Technology
Rua Bresser, 2315-Mooca-São Paulo/SP